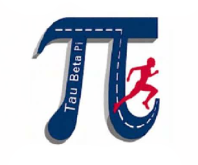 The 21st Annual Pi Mile Run will take place during the 2014 Fall Semester on a date yet to be determined.  The following information relates to the 20th Annual Pi Mile Run.
The Pi Mile Run is a 5 km (3.1 mile, roughly Pi) road race benefiting the Special Olympics of Iowa. It is organized by the Iowa State University Chapter of Tau Beta Pi, the Engineering Honor Society. In keeping with the Tau Beta Pi ideals of bettering the community, the campus, and the lives of engineers everywhere, the goal of this run is to provide a fun, safe, and healthy event for the students of Iowa State, the residents of Ames and other runners, while helping out those participating in the Special Olympics of Iowa.
This year's Pi Mile Run is Saturday, October 5th, 2013 at 10:00 AM. Check-in and day of registration will begin at 9:00 AM. in the Hickory Shelter of Brookside Park, Ames, Iowa.  The race will start in Brookside Park, head south to Stuart Smith Park, and then finish back in Brookside. This relatively flat course follows bike and walking paths.  A water station will be set up at the halfway point. Plan to remain after the race for the award ceremony, food, refreshments, gift certificates and other prizes.
To participate in the Pi Mile Run, please complete the online registration form below. Registration fees and liability waivers will be handled on race day; however, if possible, please print and complete the waiver and release form and bring it with you on race day.
PRIZES:  Prizes will be awarded to the top male and female finishers.  All participants will be eligible for doorprizes.
Age brackets, if any, will be determined at a future date depending on the number and age of participants.
REGISTRATION COST:  The cost to register will be as follows:  $12 to race, $20 to race and get a t-shirt.  The day of registration cost will be $17 to race and $25 to race and get a t-shirt (if available).  T-shirts will also be on sale for $8 on the day of the race, as long as sipplies last.
To guarantee yourself a t-shirt, please register online by September 27th so we know how many shirts to order.  Thanks!!
For questions or concerns, please E-mail tbp-projects@iastate.edu.