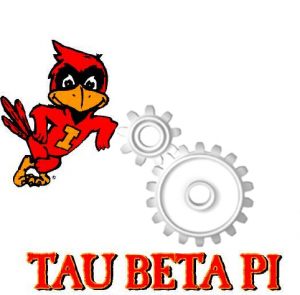 The 2023 Roller Coaster Competition 
The 2023 Roller Coaster Competition will be held on Wednesday April 19, 2023. Both High School student teams and Middle School student teams  can participate. This year's challenge is Raise the Flag!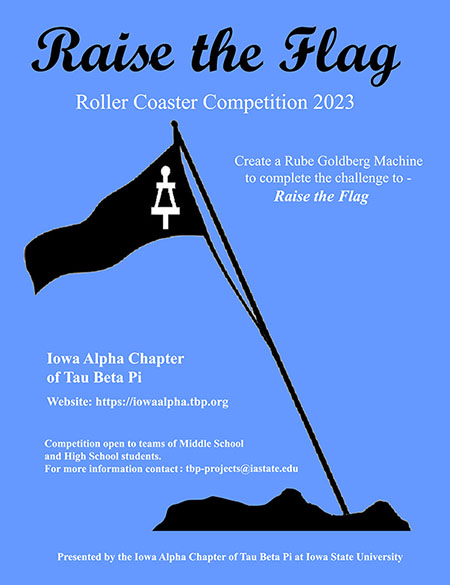 2023 Roller Coaster Judges Form
Younger participants may be interested in this Roller Coaster Promotional Video.
All students participating in the competition must submit upon arrival a signed Youth Participant and Parental Permission Agreement (Form)
The Roller coaster drop-off and parking area is just to the west of Sukup Hall (labeled 6A on the map). The roller coasters can be taken to the Howe atrium thru the north entrance of Howe Hall. After unloading we will provide each vehicle with a Visitor Parking Permit that can be used to park only in empty parking places in General Staff Parking area shown in yellow on the map (numbered 9, 10 11 ,12, 27 and 28). Roller Coaster Dropoff and Parking Map 2023
For high school seniors, who participate in this event and attend Iowa State University to study engineering beginning Fall 2023, you may apply to receive a  $500 Tau Beta Pi Scholarship!
Requirements for scholarship eligibility: 
Graduating from high school this spring semester.

Attending Iowa State University in the Fall 2023.

Enrolled in an engineering major.
Requirements for scholarship submission:
High school transcript

One letter of recommendation

A 500-1000 word essay that discusses the question, "What responsibilities do engineers have to society, to the companies for whom they work, and to themselves?"
For the full description of the scholarship requirements, please look at the following document: 2023 Scholarship Application.
—————————