Committee Meeting – Wednesday, September 6th, 2017 @ 6:00 pm
Proctor & Gamble (P&G) Representatives were at our meeting. Leslie Harder and colleagues at P&G gave a great presentation on how working at P&G looks like and what P&G recruiters are looking for. They have positions available for both internships and full-time positions
Coming up this week, letter stuffing party Sunday from 1 to 3 PM
Committee Meeting – Monday, April 17th, 2017 @ 8:00pm
Senior Graduate Students Recognition:
Graduating Students were recognized and shared their future plans with each other
Committee Meeting – Monday, April 3th, 2017 @ 8:00pm
Presentation by Professor Tomas Gonzalez-Torres:
Professor Gonzalez-Torres is a new faculty member in the Iowa State University's Aerospace Engineering Program. He graduated from Iowa state in 1998 and he came back as a faculty member after a long successful journey in the industry. Professor Gonzalez-Torres was the Extravehicular Activities (EVA) System Group from 2008-2011. He shared all his experience with us.
Officers Elections for the Fall 2017 semester. The new officers are:

President: Eric Westfall.
Vice President: Branden Moreau.
Treasurer: Kevin Kor.
Corresponding Secretary: Sarah Floy.
Project Officers: Megan Wellneir, Tyler Gatman, and Michel Otten.
Communication Director: James Bamber.
Chapter Survey Officer: Billy Zharkalli.
ESC Representative: Joseph Schiller .
Alpha Chapter Scholars Co-Chair: Ian Veatch, and Nick Starr.
Assistant Initiation Officer: Kenneth Prell.
Committee Meeting – Monday, March 20th 2017 @ 8:00pm
Presentation by Professor Surya Mallapragada:
Dr. Mallapragada presented her ongoing research which focuses on Smart Polymers that can carry vaccines and deliver them to certain cells. This new type of vaccine delivery can be used to treat Cancer cells in specific places.
Committee Meeting – Monday, March 13th 2017 @ 8:00pm
Small Group leader sign up
Initiates Small Groups sign ups on BlackBoard next week
Committee Meeting – Monday, March 2nd 2017 @ 8:00pm
President held voting on the proposed amendments to the National Constitution.
Committee Meeting – Monday, November 15, 2016 @ 8:00pm
Stoles distributed after break
Building the Future tomorrow, check-in at Sukup 1218
Speaker: Merry Rankin, ISU Director of Sustainability

Discussed role of sustainability on campus
Described different initiatives and projects undertaken
Feel free to contact with questions or visit www.livegreen.iastate.edu
Committee Meeting – Monday, October 31st, 2016 @ 8:00pm
Summarized committees and goals
Officer Updates

If you would like to participate in the K-12 Outreach next semester, fill out the Doodle poll that Catherine will be sending out
Building the Future

several volunteers needed, food-safe certified needed for lunch

Officer elections and banquet food poll next week
Split into committees
Committee Meeting – Monday, October 10th, 2016 @ 8:10pm
There will be a convention recap in the eBent

Earned two awards for the chapter at the convention

The Chapter Excellence Award
The Chapter Project Award

The district conference in the spring will be in Duluth, MN

Younger members & officers are welcome and encouraged to attend!

Engineering Futures is this Saturday, October 15

Please attend if you are an initiate
Members are welcome to fill any remaining spots at the event

Bent Polishing is this Sunday, October 16

One of two opportunities to polish bents for initiates
Still need volunteers to sign-up to help
Broke out into committees
Committee Meeting – Monday, September 26th 2016 @ 8:10pm
Officer Reports

speaker next week at the general meeting talking about student entrepreneurship
94 initiates this semester – volunteer through the link sent out in the eBent
national convention is coming up
Small Groups

Company Visits/Tours
K-12 Outreach
Social Event – Fall
Social Event – Spring
Student Outreach
Tutoring/Mentoring Program
Committee Breakout

 Committees met and worked on accomplishing the semester goals they set.
Committee Meeting – Monday, September 12th 2016 @ 8:10pm
Officer Reports

Pi Mile Run on Saturday – Sign up to run and encourage your friends to do so as well!
Business casual attire at meet & greet next Monday
Look for opportunities to help out with the initiation process starting next week

Events this Week

Final Pi Mile Run Meeting – Wednesday
Projects Meeting – Friday
Pi Mile Run – Saturday
E-week Golf Tournament – Sunday
Meet & Greet – Monday

Broke up into committees to discuss plans for the semester
Remeber to keep your food safety certification up to date as most expire Sept. 30th
Committee Meeting – Tuesday, April 19th 2016 @ 7pm
Recognized graduating seniors
Committee Meeting – Tuesday, April 5th 2016 @ 7pm
Officer Elections for the following positions:

Correspondence Secretary
Project Officer
Assistant Initiation Officer
Recording Secretary
Corporate Liaison
Scholars' Program Co-Chair

Initiation Banquet Meal Selection
Committee Meeting – Tuesday, March 2nd 2016 @ 7pm
Broke up into committees for project work
Committee Meeting – Tuesday, March 1st 2016 @ 7pm
Engineering futures sessions on Saturday, March 5th at 9am and 12:30pm (2 separate sessions). Initiates should attend one of these times.
Bent polishing will be held on Sunday, March 6th from 1pm to 5pm in Sukup Hall
Committee Meeting – Tuesday, February 16th 2016 @ 7pm
Initiate Update

Pizza party debriefing and interest in small groups

Ratification

Updates to Tau Beta Pi constitution passed at national convention

Governing council changes and other minor changes

Email/Assign Members to Committees

Create groups through Blackboard and assign members

Broke out to Committees
Updates from Committees

Upcoming lunchtime discussion + possibility of Kaleidoquiz team
Pi day planning and possible catapult design

Field Day Wednesday at Lied Gym 7-9pm
Speaker at general meeting next week (Mary Wickham)
Committee Meeting – Tuesday, February 2nd 2016 @ 7pm
Discussed past small group projects

Pi mile run
Pi Day
Hiking (Social) event
Graduate outreach (Maybe?)
Guest Speaker Group
Tutoring/Mentoring?
Apparel Design
Funding (Likely to aid in increasing convention participation)
Lunchtime Discussions

Went over the possibility of a K-12 outreach initiative, as well as industry tours/visits in and around Ames (Maybe REG, Danfoss, ISU Departments)
Selected a few leaders for small groups
~Reminder~ Tom Sonntag will be speaking to TBP on Thursday! Details are in the weekly E-bent
Committee Meeting – Tuesday, January 19th 2016 @ 7pm
We had our first committee meeting of the Spring 2016 semester!
We began by outlining rough plans for four (4) committees:

Finance/Funding
Projects
Membership/Involvement
Initiation Committee

Finally we split up to collaborate on and establish an outline for each committee
Committee Meeting – Tuesday, November 10th 2015 @ 8pm
New Officers were elected for the following open positions:

President – Anthony Locurto
Vice President – Veronica White
Project Officers (2) – Kirsten Lane and Connor Graves
Initiation Officer – Leslie Harder
Assistant Initiation Officers (2) – Katie Wilcox and Tyler Shelby
Corporate Liaison – Amy Seibert
Student Outreach Officer – Kelci Coates
Scholars' Program Co-Chairs (2) – Chris Williams and Matt Lyons
Chapter Survey Officer – Ellen Nightingale

A menu was chosen for the initiation banquet!

More or less the same as the previous banquet, with minor changes to some beverage options and snacks
Committee Meeting – Tuesday, October 27th 2015 @ 8pm
TBP National Conference in Rhode Island

Our representatives will be leaving on 10/28 to participate!

The final Initiate Small Group Presentations will be next Tuesday at 8pm

Submit your final presentations to the dropbox as soon as possible!

New Officer Elections in 2 weeks!
The Building the Future event will be next Thursday 9am to 2pm

Volunteers are needed, sign up in the spreadsheet in the email from Catie!
Enter your name for any available times by Friday 10/30/15
Committee Meeting – Tuesday, October 13th 2015 @ 8pm
This Sunday, October 18th is the Highway Cleanup

Volunteer registration can be found on Blackboard (This will take roughly 2 hours)
This is a chance for initiates to perform their volunteer hours!

Broke up into 2 committee groups to discuss Alumni Networking and Bent Polishing
Better Bent Polishing 

Recap – Electropolishing, chemicals, other methods
Examined bents (Current, Polished, Old)
Tools we use currently

Files, Sandpaper, Belt Sanders

Electropolishing?

Engineering Design, Build a prototype, test, and evaluate
Catie is interested in working with Dr. Smith
ChE and EE honors capstone or senior design?

Yan has done metal polishing work!
Maybe polish by abrasion in a drum full of beads?
Alumni Networking

Examined an old newsletter to TBP alumni
Discussed our plans to utilize the Alumni Associations' contact services
Committee Meeting – Tuesday, September 29th 2015 @ 8pm
~Reminder~ There is a list of scheduled activities for the foreseeable future on the TBP IAA page, be sure to check this schedule out for information on upcoming events!
Current members of TBP are encouraged to attend one of the Engineering Futures Sessions on October 10th

There are 2 options: One from 9am-noon with a 30 minute lunch break, and the second from 12-2:30pm

Broke into small groups to work on Committee Start-up details, regarding Alumni communication and the Bent-Polishing process
Better Bent Polishing – Attendants: Zach McGraw, Avi Sooriyarachchi, Nichole Gottschalk, Cody Hancock, Katie Wilcox, Yijun Wu, Amy Seibert

Reverse Electroplating
3D print a bent
Lasers
Soaked in Vinegar before polishing
Vinegar Soaked Sponge
Made out of wood/Aluminum/Paper
Sign Bents
Alumni Networking – Alex Tietz, Jim Frank, Ryan Linnemann, Catie Meis, Megan Reiman, Abigail Meyer, Ellen Nightingale, Levern

Possibly an event in Howe Hall prior to a sport event for TBP alumni?
Find the old Initiate group PowerPoint on this topic – it might have some helpful information inside of it
Lots of past TBP members in Ames, especially professors
Networking/Mentoring – Reactivate the Ames Chapter
Use the 2000-3000 alumni contacts that we have
Activity/Sport Viewing at the event?
Committee Meeting – Tuesday, September 15th 2015 @ 8pm
ESC Meeting –  The IAA President Amy Seibert and our ESC Rep. Rachel Pick both attended this week's meeting

We need volunteers to help with the engineering club-fest

The first Free Coffee Friday was on Friday, September 11th

The next will be held on Friday, September 25th
Volunteers are needed – especially for the 9am slot!

The Letter Stuffing Party was on Sunday, September 13th
The Initiate Pizza Party will be on Tuesday, September 22nd @ 6pm in Durham 171

Please encourage invited initiates to attend!

We attempted to narrow down the number of Initiate Small Group Ideas and found members interested in leading a few of the small groups

We removed redundant and unrealistic ideas, as well as ideas that initiates wouldn't have much of an opinion on

~REMINDER~ The Pi Mile Run is this coming Saturday at 9:30am!

Help is still needed for the event! (Handing out Pie, Registration, Route Marking/Guiding)
Committee Meeting – Tuesday, September 8th 2015 @ 8pm
Voted on a new ECS representative – Rachel will now be attending the meetings for TBP IAA
Pi Mile Run is on September 19th starting at 9:30am

Volunteers are needed, otherwise run in the event if you can!

Free Coffee Friday will be beginning this Friday, September 11th

Sign up on the emailed doodle poll and show up by 7:50am to setup
Food-safe certification is neccessary

The TBP Letter Stuffing Party is on Sunday September 13th @ 1pm in the Howe Hall atrium

Help would be appreciated

Assistance at the Resume Workshop for the TBP scholars is needed as well
Guest speaker Dr. Rollins (CBE) on "Work & Life Balance"
Committee Meeting – Tuesday, September 1st 2015 @ 8pm
Meeting with the Dean on Thursday September 3rd

This will be a time for some Tau Beta Pi representatives to discuss Tau Beta Pi's         current plans and direction with the dean

Pi Mile Run is approaching (September 19th @ 9:30am)

There is the possibility for funding from Student Affairs office for the event
Profits will go to the Iowa Special Olympics
Registration for the event is now available on our site
Members should advertise as much as possible

Free Coffee Friday should be beginning next Friday, September 11th

Food-safe certification is necessary, Catalina will email out information soon

A bulletin board has been acquired on campus

We would like to find some individuals that are interested in updating it and maintaining it

Apply for Tau Beta Pi Scholarships/Fellowships
Discussion of Initiate Small Groups/General Brainstorming of Ideas

Pi Day Friday in the Spring (Or whatever day it is)
Better Bent-Polishing Method
Possible Jackets/Polos with Apparel Design
Social Event
Brainstorming new events
"Loose Ends" Groups (finish up other initiate projects)
 Speakers for the Spring semester
 Alumni outreach
 Tutoring?
 Mentoring Program
 Engineering Egg Drop Challenge
 Outreach ideas, such as advertisement during free coffee Fridays (Stickers/Envelope Labels)
K-12 School activities
Group fitness classes
Lunchtime discussions
August 25, 2015 @ 8pm – First Cabinet Meeting of the 2015-2016 Academic Year
Introductions (Everyone Present)
Semester Thoughts/Plans

Advisory Board Meeting was on Sunday August 23rd, and participants talked about National Convention details
Membership Dues have increased to $90 to account for food, bents, etc..
A schedule has been created for the future IAA events, with dates where available
Initiation Officers would appreciate any feedback on the initiation process that might help improve the whole experience
Pi Mile Run – We are working with Engineer's Week to create one large 5k Running Event (rather than two) that will begin near the outside of BRL and end outside of Howe

T-Shirts are in process, Flyers as well
Sponsorships are in process, with the goal of listing them on the T-Shirts
Participation, help with managing the event, or assistance in recruiting runners would be greatly appreciated
Information is available on the IAA website

Free Coffee Fridays – Will begin sometime this semester and be every other week. Help would be appreciated in making this happen, and food-safe certification is necessary. Current food-safe certifications expire on September 30th, 2015.
Adopt-a-highway – Will be on October 18
Bent-polishing – Help will be needed to set up the event and keep things running smoothly
Sponsors – We are considering seeking corporate donations to help hold the banquet and other activities

Cabinet Introductions – Introduction of the cabinet members and an explanation of the work that they will be doing for IAA
An election will be held in two weeks (possibly more, but no less than two) for an ESC representative cabinet position
Committee Meetings – Spring 2015
4/20/15–Committee Meeting
Graduate Appreciation Day
Jacob Weber

Major: Materials Engineering
Tau Beta Pi Involvement: Scholars Program Co-Chair
Future Plans: Texas Instruments

Jude Studer

Major: Civil Engineering
Tau Beta Pi Involvement: Community Outreach
Future Plans: Master's in Structural Engineering, ISU

Paul Gerver

Major: Computer Engineering
Tau Beta Pi Involvement: Website Committee
Future Plans: IBM, Rochester, MN
Other fun fact: Studied abroad in China

Ian McInerney

Major: Electrical Engineering
Other activities: Eta Kappa Nu
Future Plans: MS in Electrical Engineering, focusing on distributive control systems
From: Champagne, IL

Sandra Greenwood

Major: Chemical Engineering
Tau Beta Pi Involvement: Small group leader, website leader, corresponding secretary, co-founder of Free Coffee Fridays
Future Plans: Looking for employment in industrial wastewater

Eli Jans

Major: Mechanical Engineering
Tau Beta Pi Involvement: Small group leader, Adopt-A-Highway
Future Plans: PhD in combustion research
Fun fact: Disc golf has changed his life

Jake Mallums

Major: Aerospace Engineering
Tau Beta Pi Involvement: Vice-president this year
Future Plans: Engineer at Cessna, Wichita, KS
Fun facts: Grew up on a farm, enjoys programming, lived on Honors floor Lorch-Russell

Nick Jerhal

Major: Aerospace Engineering
Tau Beta Pi Involvement: Small group leader, transportation specialist
Future Plans: Engineer at Motus Engineering (mechanical engineering consulting firm in Des Moines, IA)
Fun fact: Heavy student government involvement

Dan Donohue

Major: Aerospace Engineering
Tau Beta Pi Involvement: Identifying Speakers small group, Adopt-A-Highway
Future Plans: Engineer at Boeing
Other involvement: Fraternity, Honors societies, research
4/6/15 – Committee Meeting
Announcements
Roller Coaster Competition, April 8
Initiation Ceremony, April 26
Scholarship Applications due May 1
Officer Elections for Fall 2015
President: Amy Seibert will remain as president
Vice-President:

Candidates: Zach Cooper and Anthony Locurto
Elected: Anthony

Corresponding Secretary

Candidates: Avi
Elected: Avi

Cataloger

Candidates: Laurel Barnet
Elected: Laurel Barnet

Project Officer

In position: Cody Hancock, Andrew Hughes
Candidates: Catherine Meis, Zach Cooper, Chris Isely (nominated by certain individuals unnamed here)
Elected: Catherine Meis, Zach Cooper

Communications Director

Candidates: Zach McGraw
Elected: Zach McGraw

Recording Secretary

Candidates: Jim Frank
Elected: Jim Frank

Initiation Officer

Candidates: Alex Tietz
Elected: Alex Tietz

Graduate Initiation Chair

Candidates: Pavan R.
Elected: Pavan R.

Initiation Assistant

Candidates: JJ Breifeld, John Harlow, Philip, Chris Isely (nominated but declined)
Elected: JJ Breifeld, John Harlow

Corporate Liaison

Candidates: Avi, Augustine Villa
Elected: Augustine Villa

Chapter Survey Officer

Candidates: Chris Isely (self-nominated)
Elected: Chris Isely

ESC Representative

Candidates: Zach Cooper
Elected: Zach Cooper

Scholars Co-Chair

Candidates: Chris Williams, Connor Graves
Elected: Chris Williams, Connor Graves
Third Co-Chair position removed

Advisor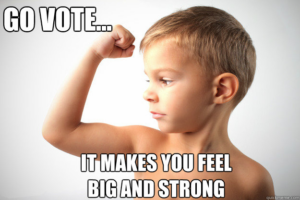 Food Decisions:
Identical to Spring 2014 menu
1/12/15 – Committee Meeting
The meeting discussed plans for the Spring semester.  Of particular importance was election of a new Treasurer to replace the person elected Fall semester, who accepted an Internship for Spring semester.  There were 2 candidates for the position; Megan Reiman, Senior in Computer Engineering, was elected Treasurer.  The Schedule of Activities was reviewed and main points raised during the Advisory Board meeting held on 11 January were discussed.
Committee Meetings – Fall 2014
12/1/14 – Committee Meeting
Initiation Sunday, Dec. 7 at 5:30
Semester Review Feedback
more cookies
low attendance at meetings
bring in speakers for meetings – priority
good ideas in the works for increasing knowledge of us on campus
small initiate groups possible new schedules

two meetings, present, and one after to finish everything
three meetings, present,  and one after: only require to go to 3
Dead Week Coffee
can we get approved? – Dead Week policy
8-10 Monday through Friday
print signs for information on us
possibly do this weekly in January
food safe certified workers
need: coffee, hot chocolate, tea, creamer, and styrofoam cups
Get coffee from Hy-Vee.
11/10/14 – Committee Meeting
Epic Thursday November 13 at 6:30 Room 1420 in Micro-Biology Building
Engineering the Futures Tuesday, November 18
Next week's meeting in Sukup
doors close at 8 pm get there early
Elections for officers
President – Amy Seibert
Vice President – Jacob Mallams
Treasurer – Dalton Grove
Recording Secretary – Caitlyn Hendon
Graduate Initiation Officer – Joseph Shrestha
Undergradute Initiation Officer – Nolan Dickson
Student Outreach Officer – Catalina Parada
Food for initiation ceremony voting
10/27/14 – Committee Meeting
Ideas to reach our initiation goals
Coffee during dead week/finals week
Small group presentations coming up! – next Monday 11./3
Tour times
Monday at 7
Building the Future on Tuesday Nov. 18, 9 am to 1 pm
Toying with technology – robots
Bridge building
Need officers to oversee
Wind turbine building
Ground water models
10/13/14 – Committee Meeting
Engineering Futures session on October 25
Epic – coming for a meeting
Building the Future – November 18
Sunday – Adopt a Highway
9/29/14 – Committee Meeting
Initiate Small Group Leaders
roller coaster competition
social event
spring service/outreach event
Blank Slate
Rachel Morris and John Nagel
TBP Apparel
Website Update
LeVerne, Jake, Renee are going to National Conference in Washington end of this week
$150 was raised for Special Olympic of Iowa from Pi Mile Run
9/22/14 – Committee Meeting
Initiate pizza party
Wednesday 9/24 Pearson 1115
bring computers
pizza
some drinks we already have
Initiate small groups
Roller Coaster Competition – need leader
Social Event Planning – Trivia night
New spring service/outreach project – Habitat for Humanity
Website update
Apparel
Blank Slate – Still need leader
Scholar/Freshman Workshop
TED talks
Challenge night – King of the Nerds nerd social
Rube Goldberg
Engineering the Futures
Building the Future
9/8/14 – Committee Meeting
Next week's speaker is from ISU Kaplan Test Preperation.
Grad school test preperation tips
Signed a letter for Dr. Smith who is not feeling well.
Meeting guests suggestions are being collected.
TBP tour suggestions are being collected.
textiles plant
windmills
amcor – polymers
Catapult Competition replacement for the spring
initiate small group project
solar car – green energy
soap box derby
glider competition – drop off building
egg drop
Meeting with the dean
fall TBP banquet speaker
new space in Marston
Building plaque – there is space
eminent engineers – professors to possibly be initiated
Bringing in the TBP scholars bring in resumes before meeting next week 7:15 pm.
Pi Mile Run
Sept. 20
t-shirts in progress
flyer – done
calling donors
need to get runners

run club
running class
campus wide email costs $
initiate letters
list of initiates coming this week
next Sunday, 9/14, letter stuffing
possibly at 1 pm
Committee Meetings – Spring 2014
4/21/14 – Committee Meeting
1) Initiation Ceremony will be held on Sunday, April 27th. We have about 160-175 people signed up to attend, so we will need people to man the sign-in table. The more volunteers we have to help, the better.
2) HKN, IEEE, TBP, and Digital Women are having social event on Thursday from 6:00 to 7:30 PM. Jacob sent out a Doodle poll to sign up for this earlier, and if you have any questions, please let him know.
3) Meetings next year will be on Mondays at 8:00 PM.
4) We should be receiving the eligible student list around September 10th. The letter-stuffing party will be held on 1:00 PM on a Sunday after the list is received.
5) Pi Mile Run will be held on September 20th. Because we will not have initiates yet, this will be a member project.
6) The Engineering Futures session will be held October 18th in Black Engineering.
7) As a chapter we discussed ways to improve for next semester. Some ideas included more social events (which might make corporate presentations easier to obtain), sending out the minutes after the meeting, updating the new Iowa Alpha website, and using better Parliamentary Procedure during the voting process. If you come up with more ideas, feel free to email Jacob.
8) LeVern- At the moment, the number of people we have signed up to attend the banquet is much lower to the people we told Scheman. If you are able to come and haven't signed up yet, please sign up and attend. If you are an initiate and have guests that have not signed up yet, please email LeVern to let him know how many guests will be attending (payment can be worked out later).
4/7/14 – Committee Meeting
1) District Convention in Minneapolis is this coming weekend. The chapter is still looking for people to go to the conference.  So far only Jake, Dr. Smith, and Dr. Faidley are signed up to attend.  Please E-mail Jake if interested.
2) The TBP Social will be held from 6:00 – 8:00 pm on Wednesday, April 16th in the Howe Hall Atrium.  Please fill out the Doodle poll that was E-mailed out and included in the eBent if you plan to attend
3) The Roller Coaster Competition will be held in the Howe Hall atrium on Thursday, April 17
4) The Chapter needs to remove its things from 402 Marston in preparation for the renovation.  This will provide an additional opportunity for initiates to preform service hours. More details to follow.
5) At the General Meeting next Monday Clayton Anderson will be a guest speaker.
6) The Chapter may hold a senior sendoff for this semesters graduating officers and present them with Tau Beta Pi Graduation stoles
7) Officer elections were held for the Cabinet positions becoming vacant.  The following new officers were elected:
·       Treasurer – Jacob Sporrer, Materials Science and Engineering
·       Corresponding Secretary – Sandra Greenwood, Chemical and Biological Engineering
·       Project Officer – Cody Hancock, Chemical and Biological Engineering
·       Communications Director – Jason Pals, Chemical and Biological Engineering
·       Cataloger – Zach Benedict, Aerospace Engineering
·       Recording Secretary – Amy Seibert, Electrical and Computer Engineering
·       Corporate Liasion – Bradley Pettijohn, Materials Science and Engineering
8) Selection of the menu for the Tau Beta Pi Reception and Banquet being held together with the Initiation Ceremony on April 27:
Reception:
Lemonade
Cardinal & gold fruit punch
Deluxe Gourmet Punch – Frozen Cyclone Whammy
Tortilla Chips & Salsa
Plain M&Ms
Gardettos
Mixed Nuts
Cheese with crackers
Banquet: Peoples Choice Dinner Buffet
Crispy Chicken Parmasan
ISU Lasagna – with Graziano's Sausage
Seasonal Fresh Fruit Salad
Tossed Garden Salad
Green Bean Casserole
Herb Roasted Baby Red Potatoes
Penne Pasta with Marinara sauce
2/17/14 – Committee Meeting
1) Small group leaders
i) Fall Projects: Matt, Joe
(a) Work on Pi Mile Run
ii) Social: Wesley, Chris
(a) Plan social activities for the chapter
iii) Plaques/Building Recognition: Grant
(a) Look into getting plaques for buildings named after Tau Beta Pi members
iv) Greater Interest in Government: Renee, Lisa
(a) Project that benefits the community in some way
(b) Write bid, and headquarters may provide money for the project
v) Blank Slate: German, Kate
(a) Brainstorm possible actions for the chapter to increase attendance/participation at the meetings and other activities (1 possibility for the small group)
vi) Boy Scout Merit Badge: Adam
(a) Develop course materials and hands-on activities to enable Boy Scouts to earn their Engineering Merit Badge (1-day event)
2) Risk Management meeting- good to go, just need to submit names for background checks (might do this for initiates)
i) Rollercoaster Competition- sponsored by College of Engineering
ii) Catapult Competition is part of VEISHEA Village, already submitted form to get this approved
3) Anyone interested in creating any general meeting activities?
i) Wesley might do one on the Monday before Pi Day
4) Introductions
5) Initiation Committee (Adam)- we had the pizza party and have a lot of initiates enrolled
6) Projects Committee (Matt)- Just need signature for VEISHEA form, otherwise ready to turn in
2/3/14 Committee Meeting
1) General Meeting in 1252 Howe at 7:00 PM on February 10th
2) Initiate Pizza Party (Pearson 1115) at 6:00 PM
3) Goals and ideas for the semester:
i) Increased initiation over last year
ii) Improved attendance at general meetings and retaining members
iii) Will have guest speakers at some of the meetings
iv) Social within the chapter
v) Tour of C6 or tornado simulator?
vi) Better visibility on campus- maybe look into doing something for Pi Day, t-shirts for chapter
vii) Recognizing buildings on campus named after Tau Beta Pi members
(a) Richard suggested bronze plaques
(b) Dennis-small group project?
viii) Brainstorm more and different projects
(a) Possibility of tutoring middle- or high-school students
(b) "Learn Something New Day"
(c) Richard- Greater Interest in Government- has value to school or community
1. In past, gave presentations on alternative energy, recycling, and more
2. Benefits some sort of organization
3. LeVern- Building the Futures was part of the Greater Interest in Government
ix) Catapult Competition in Northwest Iowa on April 26th (near Storm Lake)
(a) If interested, some members could serve as judges
(b) Some of the teams might bring catapult to our competition
x) If you have any more ideas, email Jacob
4) Talking to companies at the Career Fair- mention Tau Beta Pi (ask them to email you if they are interested in speaking at a meeting and forward the email to Grant)
5) LeVern- maybe reactivate a social committee if we want to do something for Pi Day
i) Wesley heading this up
6) In past, had a finance committee or organization committee- not needed at the moment
7) District 11 Spring Conference in Minneapolis, Minnesota on April 12th
i) Email Jacob by Wednesday (it is VEISHEA Saturday)
ii) Socials and business meetings, good transition for new officers
iii) Each chapter updates others on what they are doing
iv) This time there will be an industry panel
v) Jacob will reserve four spots total, let him know if interested
8) Committee break-outs
——————–
Committee Meetings – Fall 2013
10/22/13 – Committee Meeting
1) Engineering Futures session will be on November 2nd in rooms 250, 252, 260 in Scheman unless informed otherwise
2) Small group presentations are next week- please dress up and wear your bent
3) Officer elections are two weeks from tonight (November 12th)
i) If you are interested in running for a position, please let Kate know
ii) Open positions: President, initiation officer, project officer(s), Scholars' program chairs (2), Chapter improvement chair
4) In upcoming meetings, we will need to figure out the date for the Roller Coaster competition
i) Will also need to come up with a Rube-Goldberg Challenge
5) Also will need to set up an Adopt-a-Highway and Engineering Futures date
6) Convention discussion
————————–
10/15/13 – Committee Meeting
1) Adopt-A-Highway on Sunday, October 20th at 1:00PM
2) General Meeting next week
3) Initiation FAC on October 25th at Pizza Pit (on Welch Ave) at 5:00PM
4) The next Bent Polishing Party on October 27th
i) Starts at 1:00PM in 402 Marston
ii) 4 of the 9 initiates in the model initiation have polished their bents
(a) Planning to wear these during the ceremony, so please make sure this happens
5) Convention starts on October 31st
i) Engineering Futures activities will be held during the convention
(a) Work on soft skills, very engaging
(b) Strongly encouraged to go, but we will double-check to make sure this is something you can attend
6) Initiate presentations are on November 5th in 171 Durham at 7:00PM
i) This could be a tight turnaround if you are planning to include pictures from Convention
ii) Feedback from convention will be included (will also want to give tips to ESC for other organizations hosting convention)
7) Officer elections are on November 12th
i) If you are an officer who will not be here next semester, please email Kate with your name and the position you will be vacating
8) Adopt-A-Highway- meet in the lobby of Howe Hall at 1:00PM
i) Normally takes about 2 hours- goes faster with more people
9) General Meeting activity- bring a straight-edge ruler (US), 8.5″x11″ paper, and a writing utensil
10) Complete your draft reports in Dropbox-easier to remember what you did close to the event
11) Find us on Facebook: Tau Beta Pi–Iowa alpha
12) Raised $150 for Special Olympics through the Pi Mile Run
i) Had 25 runners
———————
10/1/13 – Committee Meeting
1) Pi Mile Run on October 5th (this Saturday!)
i) Jonathan Wickert will be there!
ii) Brookside Park at 10:00AM
iii) Still looking for 3 volunteers
2) Bent Polishing Party on October 13th (1:00PM in Marston 402)
i) The other date is October 27th (same time and place)
ii) May have time slots for sign-ups
3) Initiate FAC is October 25th at 5:00PM at Pizza Pit on Welch Ave
4) If you would like to submit your resume to the recruiters who will be there at Convention, please send this to Kate before Thursday, October 10th
i) Save as FirstName_LastName.doc
5) Pi Mile Run
i) Prize and refreshment donations-Coldstone and Perkins have donated (have these), Village Inn has promised donations
ii) Advertising and posters (posters to be put together after the meeting tonight)
iii) T-shirts-Dennis- these were approved, will have them by Friday
iv) Still need volunteers-please fill out the Doodle party
v) If you like to run, sign up!
6) Initiation- sign up for small groups on Blackboard this week
7) Activity for next general meeting: Blind camping (weather permitting)
i) Bring blindfolds if you have them
8) Complete draft reports in Dropbox
9) Convention planning
i) Model initiates- LeVern selecting the people who are the furthest advanced in the process (who have attended pizza party, stayed for the meeting, volunteered for the Tau Beta Pi)
ii) Meeting with Ames Convention and Visitor Bureau to talk solely about transportation
(a) Have the travel plans of over 200 people
(b) 4 options- professionals who rent their own cars, CIT buses for about 45 people, executive express (from airport to Ames) that carry up to 15, "crown limo" for individuals who come at weird times
(c) Volunteers at the airport for a couple hours
(d) For transportation from the hotels to Scheman and vice versa (will have people helping direct people as well)
(e) Started planning on information to hand out at the help desk at the hotels
iii) Small groups- will set these up after the meetings
iv) Banner has been ordered, working on informing Alpha copies that we will be ordering approximately 450 (maybe up to 500)
v) Volunteer sign-up through a Doodle poll (please sign up for the times you are available)
vi) Padfolios- Ames Convention Bureau booklets, pens, a little note about the Marston water tower, Lockheed Martin pamphlet (in the mail)
(a) Padfolios will be ordered within the next 24 hours (hopefully)
vii) Polos- will be picked up (credit limit on p-card)
viii) Tours- listed in the program now as beginning at 9:00AM on Thursday
(a) Made sure the HQ was aware, could maybe do a campus-wide tour, talk to Mark Wright (?)
1. Will get a quick description of the tour, when they are offered, and how many people can do each tour
————————
9/25/13- Committee Meeting
1) Introductions
2) Initiation FAC (free pizza at Pizza Pit)- October 25th from 5:00-7:00PM
3) Pi Mile Run Update:
i) Done:
(a) Matt-received donations from Coldstone, Perkins, and Village Inn
(b) LeVern-picked up the medals for the winners
(c) Dennis-t-shirt design ready
ii) Action items:
(a) Kate-purchase water and pies
(b) Lisa- go to Cupcake Emporium
(c) Dennis- order t-shirts
(d) All-advertising
(e) LeVern, Matt, and Seth- creating Doodle Poll for initiates to sign up
4) Convention Update:
i) Done:
(a) Renee and Grant- created spreadsheet for volunteer sign-up
(b) Renee- polos ordered
ii) Action items:
(a) Renee- order more polos if needed
(b) Grant and German- meeting with Ames Convention and Visitor Bureau and CIT on Friday (2:00PM-4:00PM)
(c) Grant- send out sign-ups for volunteers
(d) Andrew- double-check on tours
1. May check on TEAM giving tours
(e) Grant, German, and LeVern-finalize welcome letter, university history (Oct. 15th)
(f) German and LeVern- order padfolios
(g) German, Grant, and Wesley-determine materials inside padfolios
(h) Kate and LeVern- order banner
(i) Kate- follow up on convention pictures with Alpha
(j) German and Grant- run master plan by Roger
(k) Grant- follow up with speakers
(l) Seth and LeVern- figure out initiate selection for the model initiation
(m) Renee, German, and Grant- Help Desk Training and manuals/guides
(n) German, Grant, and LeVern- follow up with Roger about shadowing for next convention
(o) Seth, Grant, and German- set up small groups for convention
(p) German- add polo shirt size to volunteer sign-up
(q) LeVern- set up initiate email list and send to Seth and German
(r) German- follow up with Dr. Mirka and Joel Johnson
———————
9/10/13 – Committee Meeting
1) Letter stuffing party on Sunday at 1:00PM in 402 Marston
2) General meeting next Tuesday in Durham 171 at 7:00PM
i) Next week is the blind camping activity
(a) Bring blindfolds if you have them
ii) Resume workshop is next week after this meeting
iii) If you can "donate" your resume or stick around to help, that would be appreciated!
2) If you would like your resume to be distributed to all the corporations at the convention, send it to Kate by October 10th
(a) Save as FirstName_LastName.doc
3) Career Fair on Tuesday, September 24th
Projects: Pile Mile Run
1) Event Authorization- still need to complete food vendor form, upload shelter reservation to website, and include note about needing parental permission
2) Letter of authenticity is needed to get donations from Village Inn
3) Donations- have donations from Coldstone and waiting to hear back from HyVee, Perkins, Village Inn
i) Asked Fareway about water and fruit
ii) Let Matt know if you have suggestions for food donors
4) Can really start advertising after we get the approval
5) Volunteers-may need some volunteers from current members (for this and Adopt-a-Highway)
Initiation
1) Small group leaders needed
2) Initiate pizza party- Wednesday, September 25th
i) Might be more strict about having pizza in classrooms
ii) Will try to have this in the Durham Atrium
CoE Funding-Dennis
1) If we want funding from the CoE, we need to put together a budget and present this NEXT week
2) If we want to do that, we'll need to start doing this now
i) Not too concerned about it for this semester
ESC Leadership Retreat
1) Start a Marston Hall Renovation-August 2014 (18th-month project)
i) Maybe making move-out a small-group project for next semester
2) ESC Representative- meetings in October and November
i) Good for September, but will need a representative for these meetings
Other business
1) Please complete all reports (draft reports are in the Dropbox)
2) Opportunities on campus:
i) Union Pacific Days
(a) Thursday, Sept. 12th from 11AM-1PM
(b) At the Marston water tower
ii) Teach for America
(a) Deadline: Friday, Sept. 13th
Convention Planning-Grant & German
1) Meeting with Julie about transportation-they have a preliminary contract with CIT (they will be driving coach buses for us from the airport to the hotel and the hotel to Scheman)
i) Meeting all together in a few weeks to determine the set schedule
ii) Have people to welcome attendees at the airport
iii) Talked about registration at this meeting as well
2) May have people drive suburbans and minivans for transporting small groups of people
3) Saturday lunch in Benton auditorium- representative of the state
i) Scheman has a "chuck-wagon buffet" with three meats- includes buttermilk brownies, potato salad, pork & beans, coleslaw, etc.
4) Currently working on determining how many volunteers we will have/will need
5) Also working on getting the padfolios for the souvenirs
6) Tours- received positive replies from two professors and three departments (who will find someone)
7) Polos are ordered (goal date of September 27th)
i) Will pay for those when we pick them up