​
The Pi Mile Run is a 5K (3.14 miles = Pi) road race held on the campus of Iowa State University.  It is organized by the Iowa State University Chapter of Tau Beta Pi, the Engineering Honor Society, and the Iowa State University Engineers' Week.
In keeping with the Tau Beta Pi and Engineers' Week ideals of bettering the community, the campus, and the lives of engineers everywhere, the goal is to provide a fun, safe, and healthy event for the students of Iowa State, the residents of Ames, and other runners. Profits from this event will go towards covid-19 relief through the charity: Direct Relief.
Covid-19 considerations: The University has given permission for the Pi Mile Run to be undertaken as an athletic event to allow the runners to remove their masks while they are running if they so choose. However, before and after, running participants are asked to wear a mask and stay 6 feet apart. To conform to social distancing while running, start time of the runners will be staggered. Depending on the number of runners, it is planned that fast runners will go first, followed by medium speed runners and then slow runners and walkers. Participants are asked to select which speed group they best fit when registering for the event. Based upon how many runners participate and the speed group they choose, they will be informed by E-mail of their start time. After the race, runners will receive refreshments, including a slice of pie in a pie slice container and are then encouraged to leave the event. Participants will be informed of their check-in and race time and recipients of prizes will be announced through E-mail after the event.
Information for this year's 27th Annual Pi Mile Run – socially distanced edition!
WHEN? Saturday morning, 24 October 2020 beginning at 9:00 am.  Check-in for the first race participants will begin at 8:30 am and continue until check-in of all race participates is completed.
WHERE? Campus of Iowa State University, Ames, Iowa. Check-in outside of College of Design building.
COURSE DETAILS: The race will start and end near the College of Design Building on the west side of campus.  The route of the run with utilize sidewalks and walking paths throughout campus passing by many of the university's historic landmarks and buildings.  A water station will be set up at the halfway point.
PRIZES: After the race, medals will be awarded to the top three adult male finishers and the top three adult female finishers. Pieces of pie and other refreshments will be served following the race. In addition, participants will receive a T-shirt and other promotional items.
REGISTRATION COST:  The cost to register is $20.00.
For questions or concerns, please E-mail tbp-projects@iastate.edu or Engineers' Week
2020 ONLINE REGISTRATION

Registration for runners (Link)
Following is a link to the Engineer's Week Website (link)
---
2019 Race Results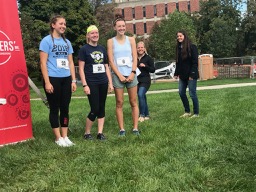 Top 20 Women Finishers: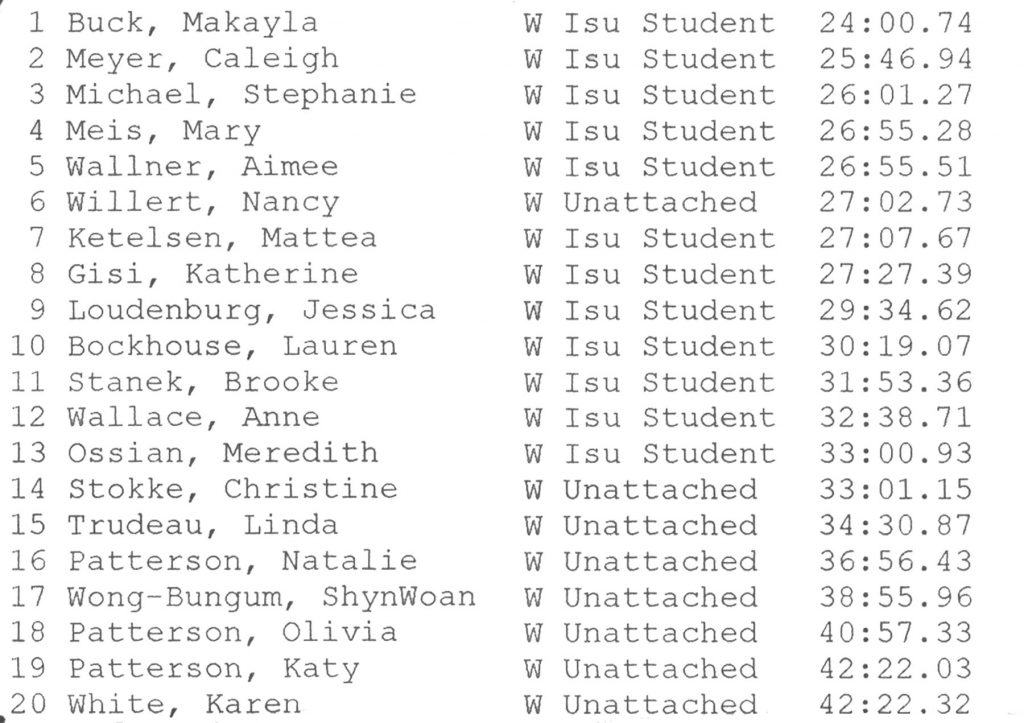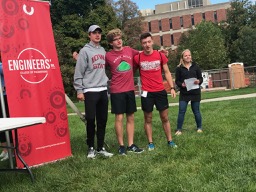 Top 20 Men Finishers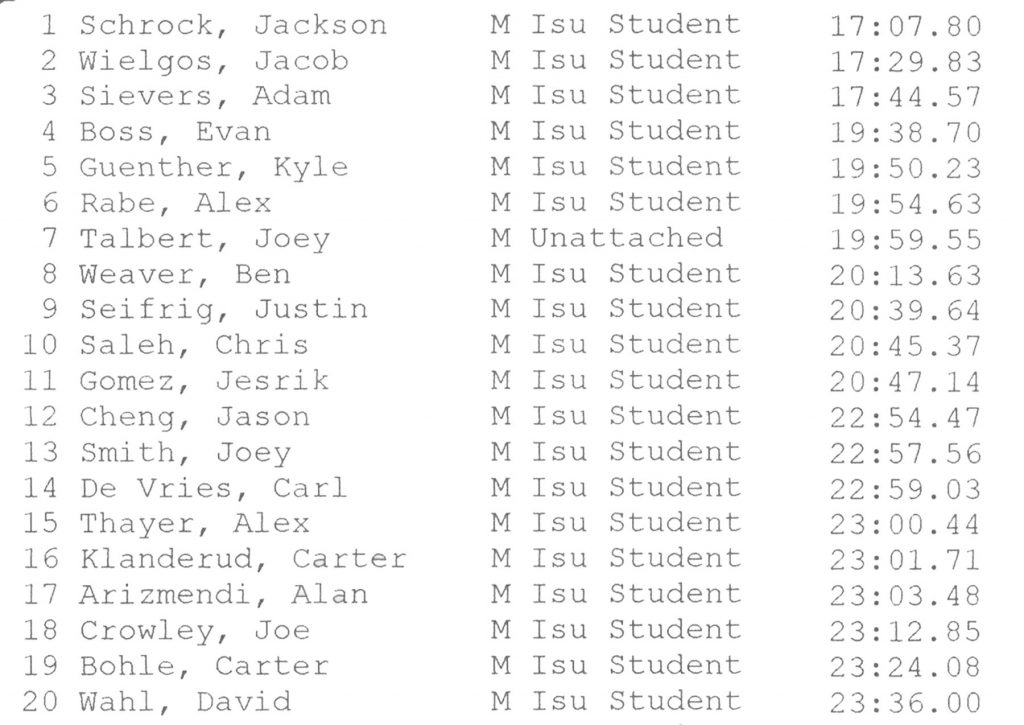 ————————-
Previous years: